---
Bess
Bess ISDS 290236
Born: 23.5.2007
DNA/CEA: normal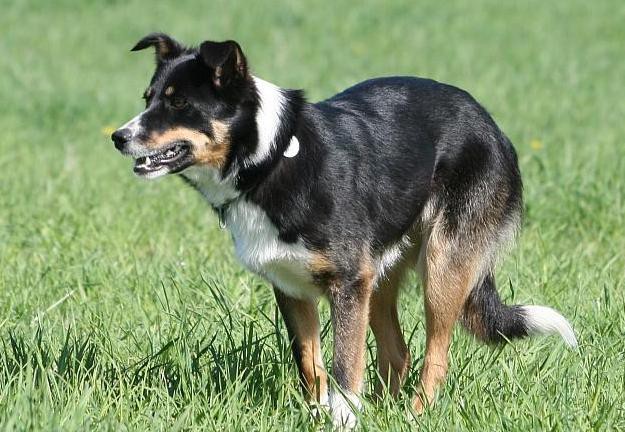 Dam: Tina ISDS 264563 Sire: Spot ISDS 225008
Bess was imported from Ireland in 2008. Bess is high class bitch from one of the best famillies available. Bess was picked for me by Frankie MCCullough for her great pedigree.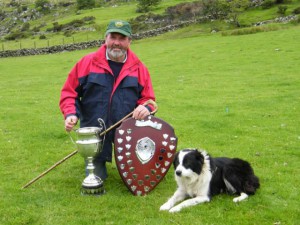 The winners of the 2010 Irish National were Frankie McCullough and Craig
Bess has naturally broad outruns, good flanks and she is a really good listener. She is not hard to handle although she has planty of power. Bess has nice nature and it is great to have her around.
Bess is related to T.J.Quirkes Spot ISDS 161819 and also to Bobby Dalziels Wisp ISDS 161487.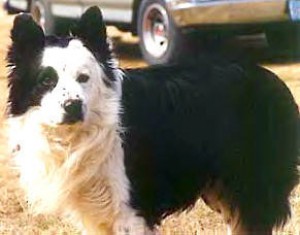 Wisp Joe
TRIAL RESULTS
| | |
| --- | --- |
| 2011 | Champion of KPOP for 2011 |
| | Winner of Continental Quailification for year 2012 |
| | | | | |
| --- | --- | --- | --- | --- |
| 2011 | Name of a trial | Location | Place | Judge |
| T3 | Qualifying trial | Muhlkreis, A | 9 | Bobby Dalziel |
| T3 | Qualifying trial | Koclířov, CZ | 1 | Kathrin Gleis |
| T3 | Czech Championship (KPOP) | Koclířov, CZ | 3 | Kathrin Gleis |
| T3 | Czech Championship (FCI) | Rakousy, CZ | 2 | Philippe Heintz |
| IHT2 | Cup of Rakousy | Rakousy, CZ | 2 | Philippe Heintz |
| T3 | Qualifying trial | Čelina, CZ | 2 | Eric Barfoot |
| IHT2 | Open trial | Libhošť, CZ | 1 | M. Kosa |
| | | | | |
| --- | --- | --- | --- | --- |
| 2010 | Name of a trial | Location | Place | Judge |
| T1 | O dámský pantoflíček | Čelina, CZ | 1 | |
| IHT1 | Open trial | Podkost, CZ | 2 | Mira Koško |
| T1 | Open trial | Huníkov, CZ | 1 | Heier (D) |
| IHT1 | Czech Championship (FCI) | Rakousy, CZ | 1 | M.Magnusson |
| | | | | |
| --- | --- | --- | --- | --- |
| 2009 | Name of a trial | Location | Place | Judge |
| T1 | O dámský pantoflíček | Láz, CZ | 1 | ???????????? |
| T1 | Open trial | Čelina, CZ | 1 | ???????????? |